AKIBO have been specialized in exporting high quality brand of Bicycles, Bicycle spare parts, Motorcycle spare parts and Outboard spare parts to the worldwide customers as a leading and reliable company since 1944. Using our best knowledge and diverse network, we always make our effort to meet to your satisfaction as your good consultant and best partner. We herewith would like to explain what we can do for you.
BICYCLE
Roji Bikes
Roji Bikes
Roji bikes, the second product line of Tern, were created through a collaboration between Tern and Kitt Design®. Roji means "alley" in Japanese. Roji bikes are intended to be the ultimate urban bike, with convenience and practicality for street use and a stylish, sporty, fashionable appearance. The design strives for both ease-of-use and beauty while riding. Hybrid bikes are ideal for urban cycling, and minivelo bikes offer their own convenience as small, non-folding commuter bicycles. This project was limited to Japan in the beginning, but has garnered worldwide attention and expanded to the US, Europe, and Asian countries.
FUJI
FUJI
The Fuji brand, which came into being in Japan in 1899, was named after Mt. Fuji, one of the world's most iconic mountains. In the 120 years since, the Fuji brand has been beloved by cycling and cyclists in over 70 countries of the world. Practicality and an identity unique to Fuji are packed into high-quality bikes in all categories, from city rides to competition models—while always staying true to the essence of the bicycle—and we offer these bikes to Japan and other Asian markets.
T-TRIKE
T-TRIKE
The simple idea of an electric-assist bicycle with two front wheels is transforming our approach to transportation. The T-TRIKE is an environmentally-friendly means of transportation that cars cannot compete with. Easily usable by the elderly, it also enables safe transportation of heavy cargo and even a person, feats beyond the capabilities of ordinary bicycles, and customized models can be developed to suit various uses. T-TRIKE is striving every day to develop unprecedented new concepts of bicycles. Future expansion of sales to overseas markets is currently being planned.
BICYCLE PARTS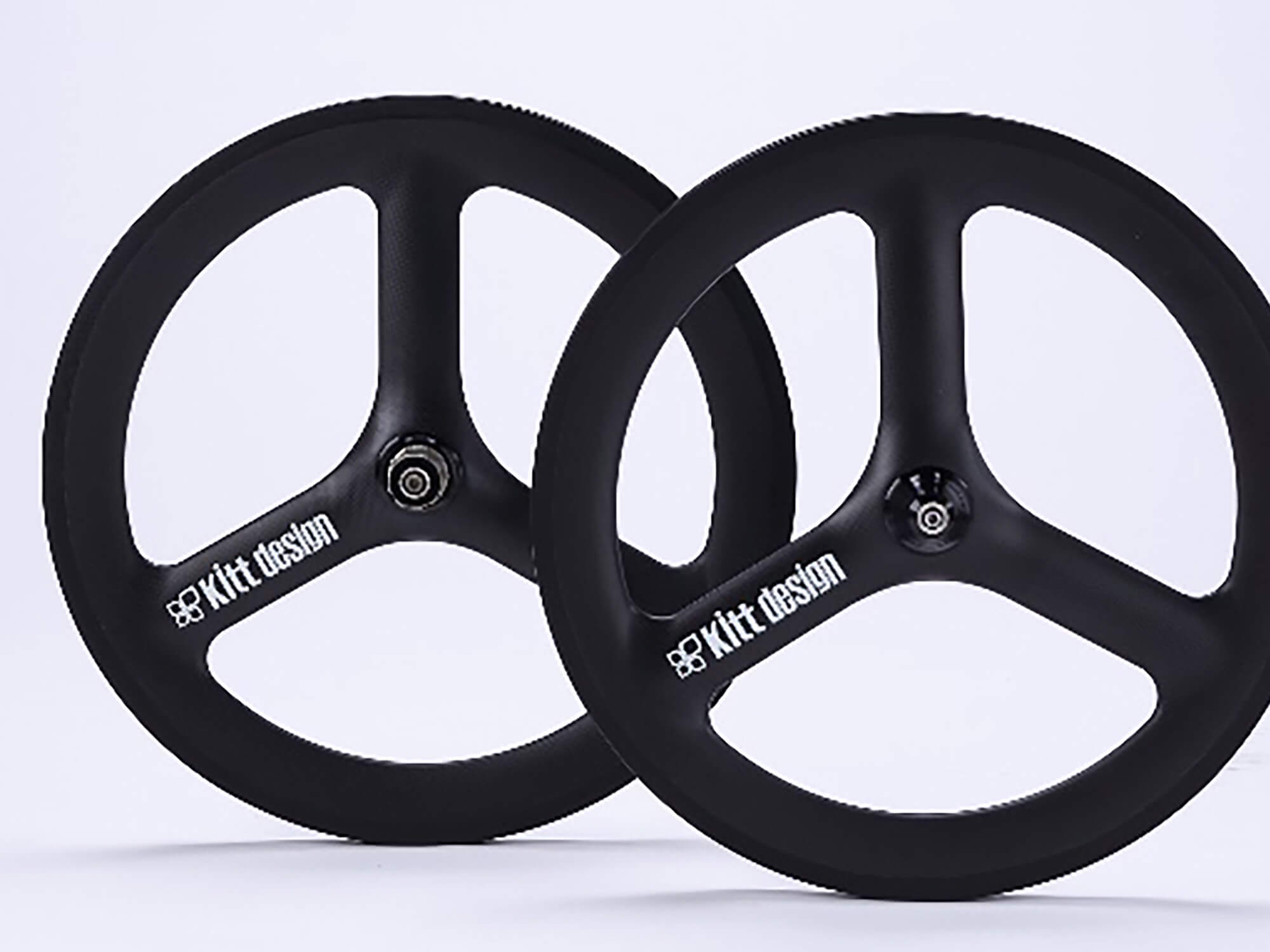 Carbon clincher wheels specifically for small-wheel bikes. Our lineup comprises a wide range of sizes and types to conform to diverse standards for small-wheel bikes, including both ETRTO406 and 451 standards, and those for disc brake models. Wheels employ hubs made by Novatec, which is recognized for the superior rotation performance of its uniquely designed hubs using shield bearings, and these provide outstanding support for cycling with their smooth rotation. Strong spokes made by Sapim are used for a more agile ride.
MOTORCYCLE PARTS & OUTBOARD PARTS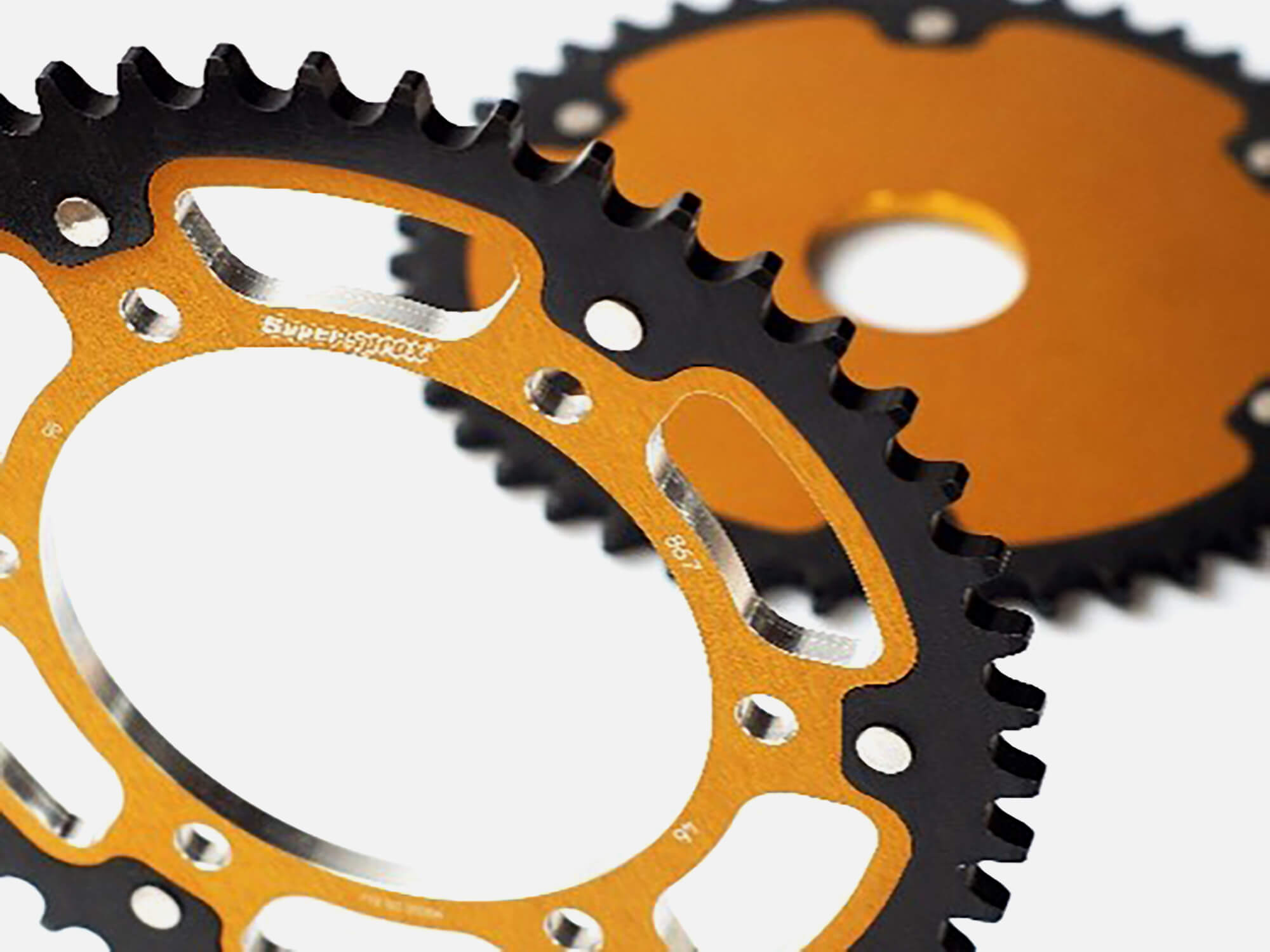 Supersprox are true world leaders in the production of performance sprockets. A supplier to most European motorcycle producers and factory race teams. With a long tradition of expertise in the motorcycle field. The company has supplied the best quality racing sprockets since 1959.
We are keeping the strength business relationships with many domestic and overseas motorcycle parts / outboard engine parts manufacturers since many years ago, and continuing to provide a wide variety of high quality motorcycle parts / outboard engine parts described as below to many motorcycle parts distributors in the world. Great variety of motorcycle parts are available from us. If you are interested in importing / distributing of motorcycle spare parts / outboard engine parts, please send your inquiry from an inquiry form.
MOTORCYCLE PARTS
CATEGORY
PRODUCT
TRANSMISSION
DRIVE CHAIN
SPROCKET
CLUTCH DISC
TRANSMISSION BEARING
ENGINE PARTS
PISTON KIT
PISTON RING SET
CONNECTING ROD KIT
ENGINE VALVE
ENGINE BEARING
OIL SEAL
VALVE STEM SEAL
ENGINE CAM CHAIN
ELECTRICAL PARTS
REGULATOR/RECTIFIER
CDI UNIT
IGNITION COIL
STATOR ASSY
FUEL PUMP
CONDENSER
HORN
BULB
BATTERY
FUEL
CARBURETOR
CARBURETOR REPAIR PARTS
AIR FILTER
OTHERS
CABLES (THROTTLE, BRAKE, CLUTCH, CHOKE, SPEEDOMETER, TACHOMETER)
FRONT FORK OIL SEAL
SPOKE
TIRE
TUBE
SPECIAL TUNING PARTS
OIL FILTER
OUTBOARD PARTS
CATEGORY
PRODUCT
ENGINE PARTS
PISTON
PISTON RING SET
CONNECTING ROD KIT
ENGINE BEARING
OIL SEAL
GASKET
ELECTRICAL PARTS
CDI UNIT
IGNITION COIL
COIL CHARGE
FUEL PUMP
FUEL
CARBURETOR
CARBURETOR REPAIR PARTS
OTHERS
STARTER ROPE
THROTTLE CABLE